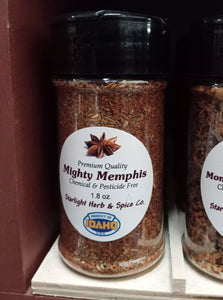 The only thing this rub is missing is the heat.
But oh so Mighty on flavor. 
A perfect balance of dark brown sugar, true Hungarian sweet paprika, salt, garlic and our special blend of spices.
This delectable balanced blend will ensure a perfect smoker crust on your ribs, brisket, tri-tips and even chicken.