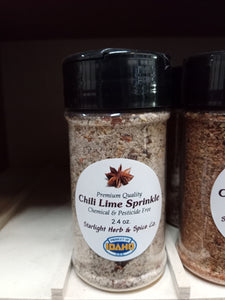 This Tajin style seasoning is made from high quality natural sea salt is blended with lime juice and red chili pepper flakes, creating a fusion of complementary flavors.
Adds zest to chicken, fish, burgers, rice, pasta and steamed veggies.
To spice things up, substitute for regular salt in recipes, or use as a tasty and unique table condiment.
Try rimming your margarita glass with this salt for a special kick!